| | | | | |
| --- | --- | --- | --- | --- |
| [ | Current Mood | | | loved | ] |
ON MONDAY, 27TH JULY, I TURNED 20 :D
I can't believe I'm in my "Twenties"!!!!
Now when people ask, I say I'm in my "Twenties", I'm no more a "__teen" girl.
Sigh. We grow up too fast.


So anyway, I had school the ENTIRE DAY! Meetings in the morning & lecture in the afternoon.
And at midnight, none of my uni friends had wished me & I was honestly quite hurt lah.
By 1pm, none of them had wished me yet. All I got was a text from Julin asking me where I was.
Okay honestly, I kept telling myself not to get upset cos maybe they were planning something sweet for me
but at the back of my mind, I kept thinking, "OMG WHAT IF THEY FORGOT?" I'd have to sit through an
entire lecture with them not saying anything hahahaha (CUE FTM: ROLLS EYES)


I finally met up with Juls cos she wanted to "PRINT HER NOTES".
She handed me a cd & said my project group mate passed it to her and that's
when I started complaining bout said project group mate and didn't realize that Julin didn't
have her bag with her or any paper to print her notes.
We get to the computer lab and I decide to check out what my project mate gave me on the cd
and when I put it in, a powerpoint slide comes on!!!!!!!
And it was messages from everyone in the OG wishing me happy birthday & other sweet messages!
Hahaha and at the end, it said to proceed to one of the LTs and I did and they were all there
with pink balloons & pizzas & suji'samazingbrownies & PRESENTS! :D


So I was really touched & glad (they didn't forget) & I love you guys.
My life would be so different if I made the stupid decision of not going for orientation.
Thank you lovelies for making my day so special :)


When I got home, it was another mini party.
My mum made me 2 cakes - 1 gorgeous barbie doll one & another ben & jerrys.
I also chose what to have for dinner - Grilled chicken with garlic bread & fries.
And no one was allowed to scold me on my birthday :)


We cut my cakes & opened my presents and I really love what I got this year.
REALLY. I'm not lying this time around. Hahah you could have told if I was!
But I wasn't because I honestly love my gifts & CARDS! Best cards evar.


Tuesday, met the girrrrlfriends for my birthday.
They refused to tell me what was planned & I didn't wanna pull a Fatima so I kept quiet :)
After lunch at Siam Kitchen, they blindfolded me (they seem to enjoy doing that) and
made me CROSS A ROAD! Hahaha and when I finally took off the blindfold,
we were in a karaoke lounge!!!!!!!!!!!!!!! MY FIRST TIME, VERY EXCITED.
The ceiling had balloons and there were brownies & supercool disco lights/smoke machine!
And best part...Love Story! All the songs were so current & had the original music videos.
So we had A LOT of fun singing & listening to Tiffoo "sing" :D


I love you girlzz & can't imagine what it would be like without you guys.
Seriously. I know I get on all your nerves around "that time", but every year
you guys put in all this effort to make it special for me & I really appreciate it.
AND I also love my Mango bag & can't wait to use it!!! LOVE YA'LL LONG TIIIIME <3

SCHOOL: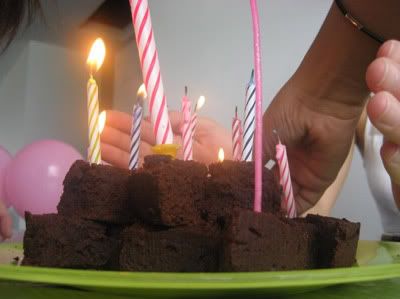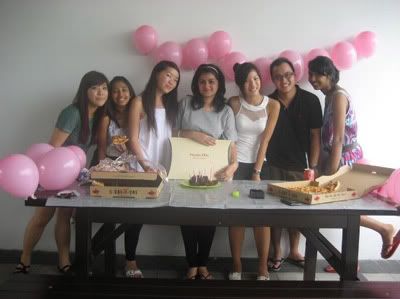 AT HOME: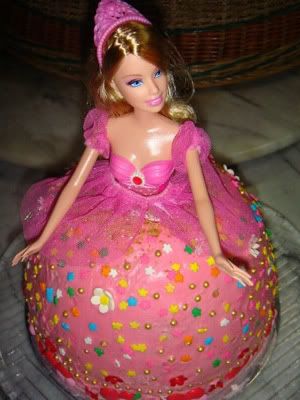 WITH THE GIRLZZZ:


OKAY! Enough updates to last me a month! :D